Pre-Retirement Seminar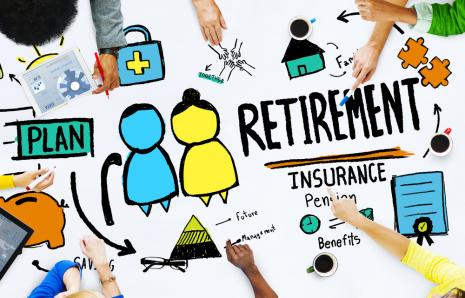 In light of the coronavirus situation (COVID-19),  the Preparation for Retirement Seminar scheduled on 23-27 March 2020 at Palais des Nations in Geneva has been postponed.
All confirmed participants will be informed of new dates which will most likely happen in the fall of 2020.
YOU MAY STILL DOWNLOAD PRESENTATIONS FOR EACH DAY BELOW.
Registration open in INSPIRA for UN Secretariat Staff - reference LMS-1538-20.
For other Organizations, registration through Focal Point.
Course objectives
For some of us, retirement is around the corner. The prospect raises questions which must be answered before we take decisions and make choices.
Every year a pre-retirement seminar is organized to help you to identify solutions that cater to your needs by making information available not only of an administrative nature of direct relevance to your departure from the United Nations, but also of a more general nature designed to facilitate your transition to the new phase of your life and make the most of your retirement.
At the end of the programme, you will be able to:
plan the transition from work to retirement;
understand various administrative formalities related to retirement;
prepare your day-to-day life after leaving the Organization.
Target audience
This programme is designed for the staff members who are retiring soon (0 - 5 years prior to mandatory retirement age)
Pension and Taxation Briefing November 2019
UNJSPF presentation, please click and download here.
Taxation in Geneva presentation, please click and download here.
Taxation in France presentation, please click and download here.
Pre-Retirement Programme Documentation 2020
Monday, 23 March
Separation: Administrative Formalities
Cartes de légitimation
Office of the Staff Counsellor
Retirement: A Transition with Great Potential
Access to the Palais des Nations/Security
UNJSPF Part 1
Tuesday, 24 March
Medical Insurance
GPAFI
UNJSPF Part 2
AMFIE
Wednesday, 25 March
How to take care of your money?
International Civil Servants Mutual Association of the United Nations and Specialized Agencies (La Mutuelle)
UN Federal Credit Union (UNFCU)
Association of Former International Civil Servants (AFICS) & Cité Seniors
Residence Formalities for staff wishing to retire in Switzerland
 
Thursday, 26 March
Testament and Inheritance in Switzerland (Other Resources)
Social Security in Switzerland (AVS)
Residence & "naturalisation" for staff wishing to retire in Switzerland
Taxation in Switzerland
Friday, 27 March
Taxation in France
Social Security in France
Testament and Inheritance in France
Residence formalities for staff wishing to retire in France
Type of Delivery Format
Live Classroom Instruction