Coaching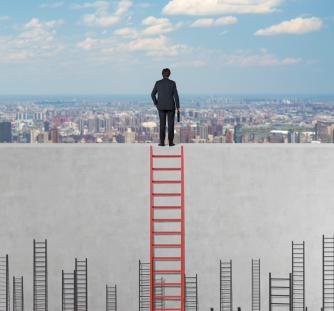 What is coaching?
Coaching helps clients to define and take action toward the realization of their visions, goals or desires. It uses a process of inquiry and personal discovery to build the client's level of awareness and responsibility and provides the client with structure, support and feedback.
Coaching is a way to unlock your potential and optimize your performance"
Coaching as an effective tool to empower managers and staff members to create a performing, inspiring and harmonious working environment"
Coaching is not fixing, not providing solutions, not training, not mentoring, not therapy, not performance improvement plan, not substitution for managers' responsibility.
What are the benefits of coaching?
Improves your performance;
Empowers you through increased self-awareness;
Helps you adapt to new challenges and change;
Empowers you to be solution-focused, to deal with conflict in a constructive manner and build your personal resilience;
Prepares you for job and career transitions;
Enhances your decision-making skills and self-reliance;
Gives you greater sense of responsibility and accountability for actions and commitments;
Increases your level of confidence;
Fosters your personal and professional growth.
What are our offerings?
Are you faced with a professional challenge related to your career, performance, communication with your team, colleague, supervisor or similar situation?
We offer one-one session(s) with a professional coach in the areas of:
Coaching for managers
Coaching for professional development
Coaching for well-being
Confidentiality is guaranteed.
The coaches accompany their clients in their journeys to self-discovery by being present, listening, facilitating a solution-oriented process and constructively challenging their self-limiting beliefs and perspectives. The clients are responsible for identifying options and taking actions.
In order to make an appointment with one of our coaches, please send an e-mail to: clm_mc@un.org and we will get back to you with some proposed dates and times.
We can either meet in person or do skype / phone sessions.