Geneva Innovation Movement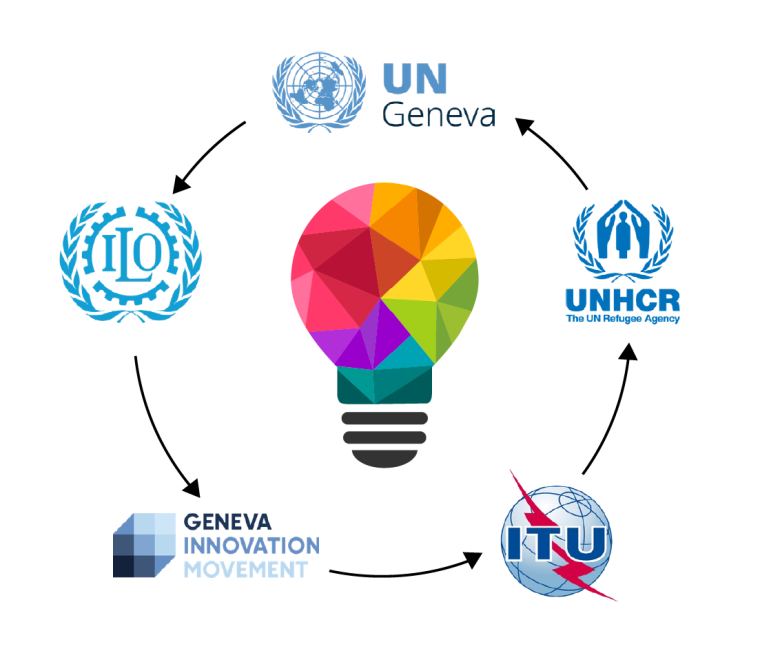 Course Objectives
This training focuses on the team leadership level while also equipping team leaders as individuals with innovation and digital technology tools and allowing them to design and implement strategic priorities in a digital work.
While digital transformation presents many opportunities, operationalizing digital transformation strategies bears risks and requires correctly assessing the specific opportunities for the organization and division. The training integrates the leadership level through preparatory conversations and follow-up workshops to elevate gap analysis and possibilities.
The Innovation Movement Workshops were started as a collaboration and co-created with the Chiefs of Learning and HR from UNHCR, ILO, UNOG, and ITU. After two successful cohorts in 2020, the Movement is now opening the program to all organizations interested in developing an innovation mindset and becoming part of a growing network of innovation champions in the UN.
The objective of this training is two-fold. First, on the content-level, it seeks to engage leaders (those managing teams) in innovation and digital transformation work and provide them with processes and tools to lead teams through change. Second, on the interpersonal level, it continues to build a movement of collaborators from across organizations with the aim of enabling the environment for innovation and transformation.
Methodology
Innovation Movement Training, titled "Innovating as a Force for Good in a Digital World" in the Spring 2023, is a 7-session, 3.5 week online course with certificate and year-long membership in the Geneva Innovation Movement Association.
Target audience
Team leaders
EXTRA INFORMATION
Please reach out to clm_mc@un.org if interested
For more information, you can also consult: Innovation Movement Training: Innovating as a Force for Good in a Transforming World - Geneva Innovation Movement
SCHEDULE
The workshop runs from 25 May to 15 June 2023.
Every Tuesdays and Thursdays from 13:00 p.m to 15:00 p.m GVA / 7:00 a.m–9:00 a.m. NY.
Download the 2023 Spring cohort concept note for the exact schedule.
REGISTRATION
Registration is done via an online application form. 
FEE
Participation is subject to a fee of CHF 3000 for non-UNOG staff members. Please contact directly iris@genevainnovation.org to apply
Type of Delivery Format
Virtual Instructor-Led Training / eWorkshop